Long-form, SEO (B2C)
Verticals: Restoration, Property, Consumer Services
On-page SEO: Site content, title tag modifiers, meta data and meta tags, H1 H2 H3 tag optimization, internal linking, image optimization, URL slugs and short URLs, subheading markups, navigation, schema markup, keyword analysis
Off-page SEO: Content marketing, backlink and listing analysis, customer review analysis
Technical SEO: Page speed, site structure, sitemaps, indexation, structured data, canonicalization, XML sitemap, hreflang
Long-form: Blog posts, articles, product pages, landing pages
User experience (UX): Website, writing, and design
Messaging: Tone of voice, proofing, copy edit, style guide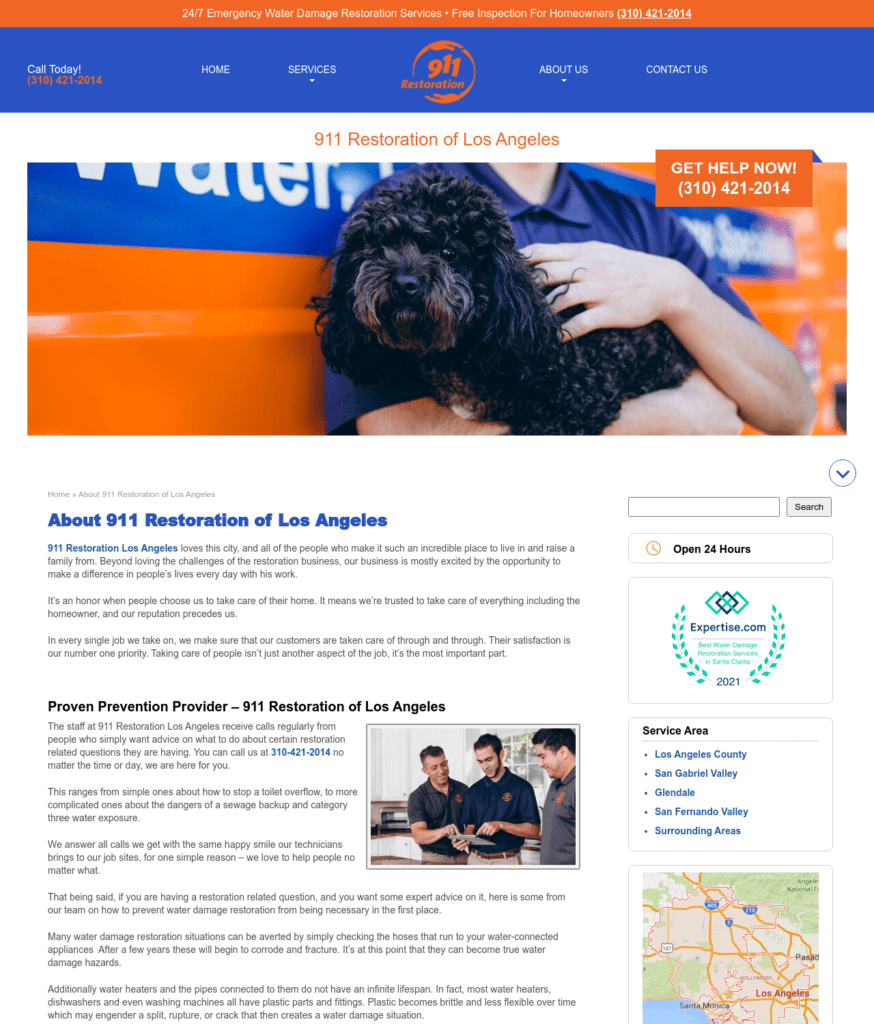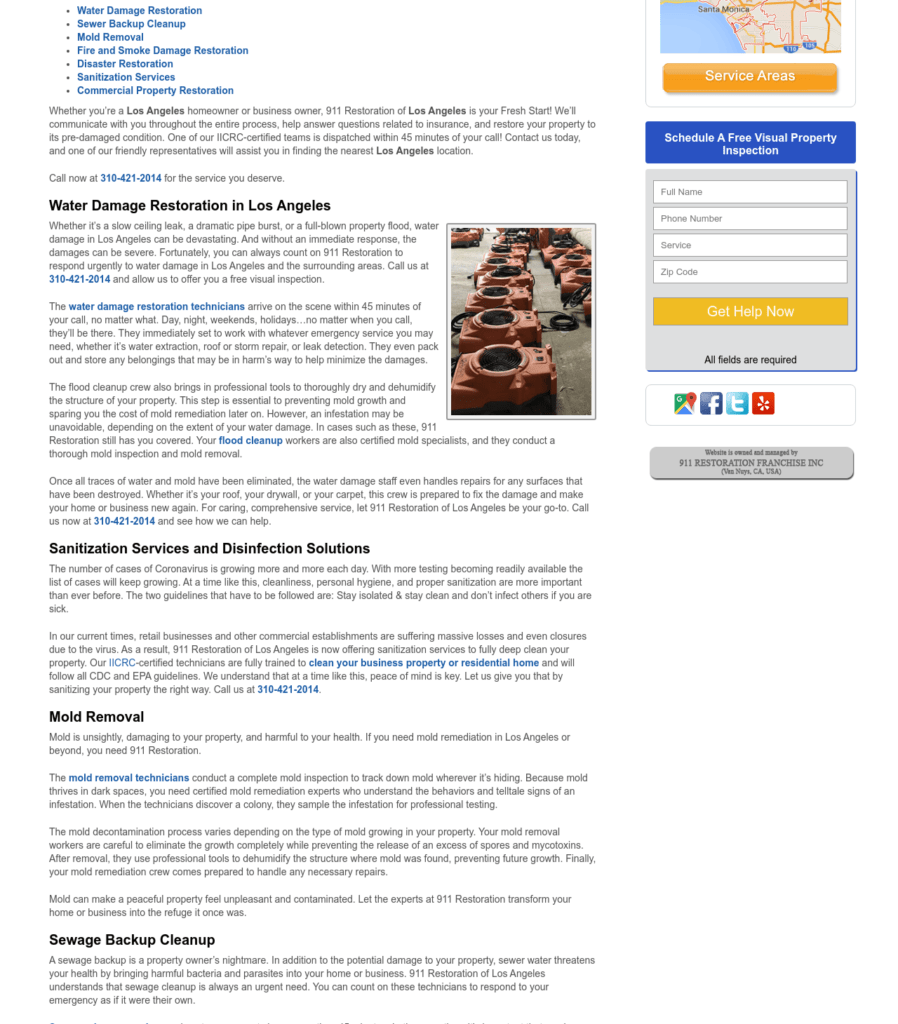 I crafted engaging and informative long-form content that captivated readers while adhering to SEO best practices. My role involved not only writing compelling articles but also implementing a comprehensive range of SEO strategies for landing pages. I meticulously handled on-page SEO by optimizing meta tags, headers, and keyword placement to enhance content visibility and user experience.
In addition, I actively managed off-page SEO efforts, collaborating with external partners to build high-quality backlinks and establish the website's authority in the industry. I consistently stayed updated with the latest trends and algorithms to ensure that the content remained relevant and search engine-friendly.
My technical SEO expertise played a crucial role in enhancing the website's overall performance. I identified and resolved technical issues, ensuring smooth website navigation, fast load times, and mobile-friendliness. By continuously monitoring and refining these elements, I contributed to driving organic traffic growth, improving search engine rankings, and ultimately boosting the online presence of 911 Restoration.
"Jordan always delivers on time and is reliable. Thank you." — Rezwan