Social Media (B2C)
Verticals: Food & Beverage, 2020 Superbowl
Social media advertising: Instagram, Facebook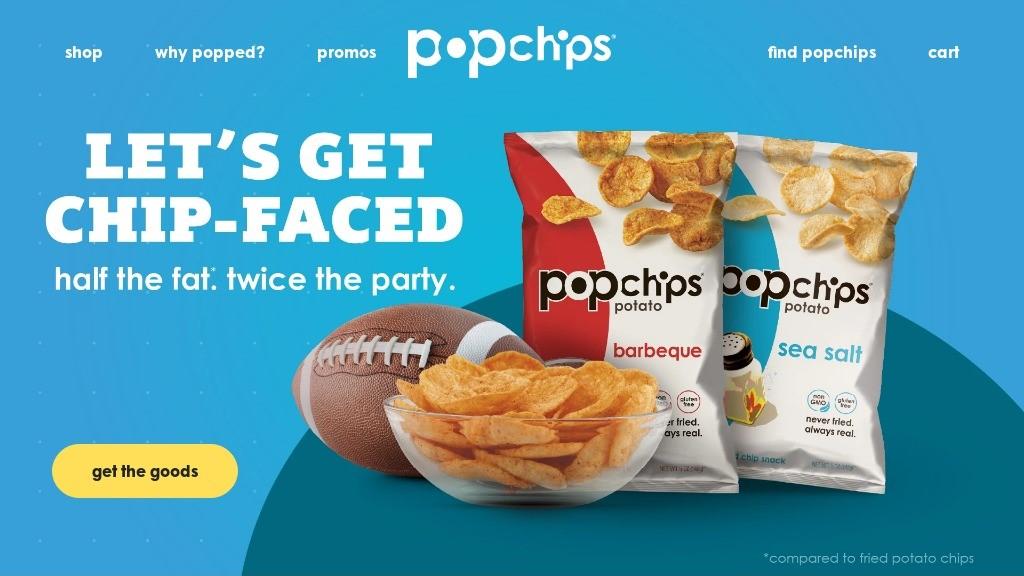 Enhanced Popchip's advertising campaigns and created memorable 2020 Super Bowl advertisements. I collaborated closely with the Popchips marketing, design, and content strategy team to craft compelling and engaging copy that captured the essence of their brand.
For the 2020 Super Bowl advertisements, I conceptualized and developed captivating narratives that seamlessly integrated Popchips' unique flavors and snack experience, leaving a lasting impression on viewers. Through witty taglines, relatable messaging, and strategic positioning, I successfully conveyed the brand's values while driving excitement and consumer engagement.
My contributions elevated Popchips' presence during the highly competitive Super Bowl advertising landscape and reinforced its brand identity, resulting in increased brand recognition and consumer interest.
"Your ads are straight-up perfect. Thank you." — Noah